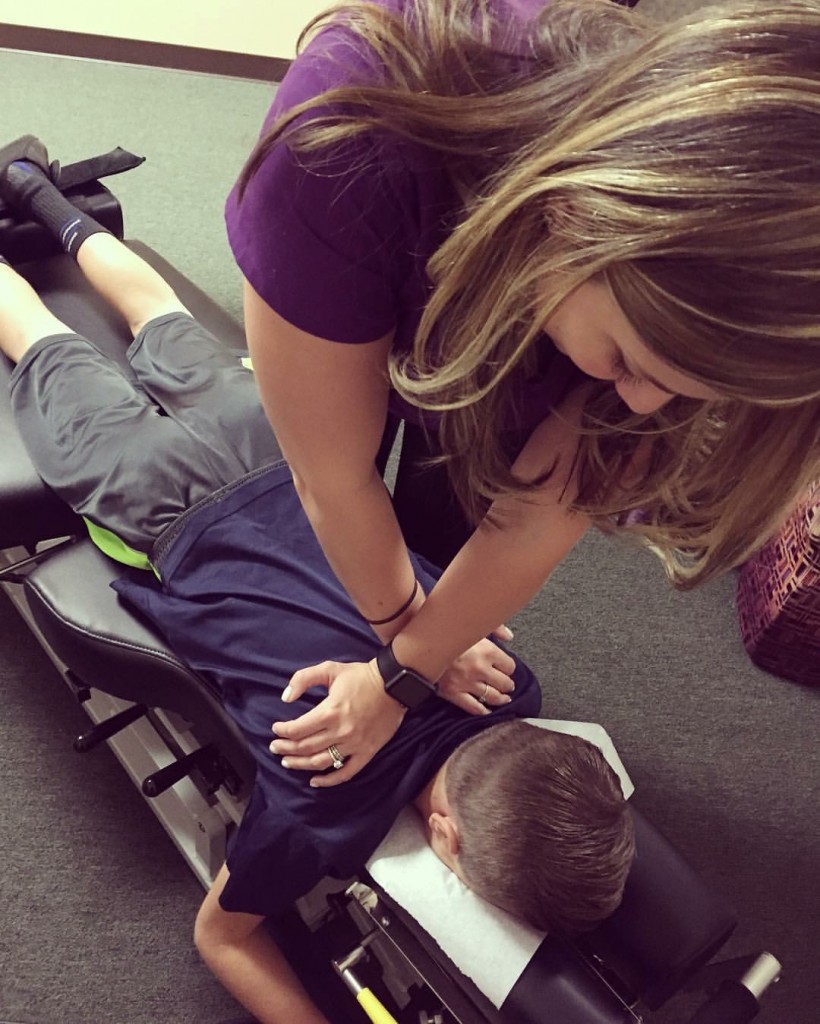 What to Expect
On the day of your first appointment, we ask that you come 10-15 minutes before your appointment time. Once you arrive, you will have new patient paperwork to complete. This will provide us with your health history and information on your current condition. All health information provided is confidential. There are also office policy forms for you to review and sign before treatment.Next, you will have a consultation with Dr. Crotti to discuss your health related problems and concerns. A complete health history will be taken. This initial visit is designed for us to learn more about you, your condition, and expectations to determine how chiropractic care can help you meet your goals.
After your consultation and history, a chiropractic examination will be performed. This will consist of testing range of motion and flexibility, palpating your spine and muscles, examining your posture, neurological examinations, orthopedic tests, and other physical exam procedures. Because each individual's chiropractic health needs differ, it is essential that time is spent to review your case and evaluate your needs completely so that we can make the right decisions involved in giving you the best care possible. Dependent on your case, you may be referred for x-rays if warranted after the exam.
At this time, Dr. Crotti will give you her report of findings. This consists of explaining to you what was found from your history and examination. At this point we can answer any questions you may have. After reviewing your health history, goals, and examining your spine, Dr. Crotti will discuss recommendations and notify you if your condition requires care with other providers. The best treatment will be provided for your needs.
At the conclusion of this initial appointment, you can choose to experience your first treatment. This may include spinal adjustments, adjunctive therapies, and/or massage. We encourage you to express concerns, likes, or dislikes about different treatment styles so we can provide you with a treatment custom to your comfort. This first visit usual takes about an hour.
Regular visits following initial exam and treatment will be around 30 minutes, depending on what your treatment consists of. At these visits, Dr. Crotti will assess how you felt after your previous treatment and make any changes to treatment if necessary. Dr. Crotti will palpate your spine and muscles to guide her treatment for that day.