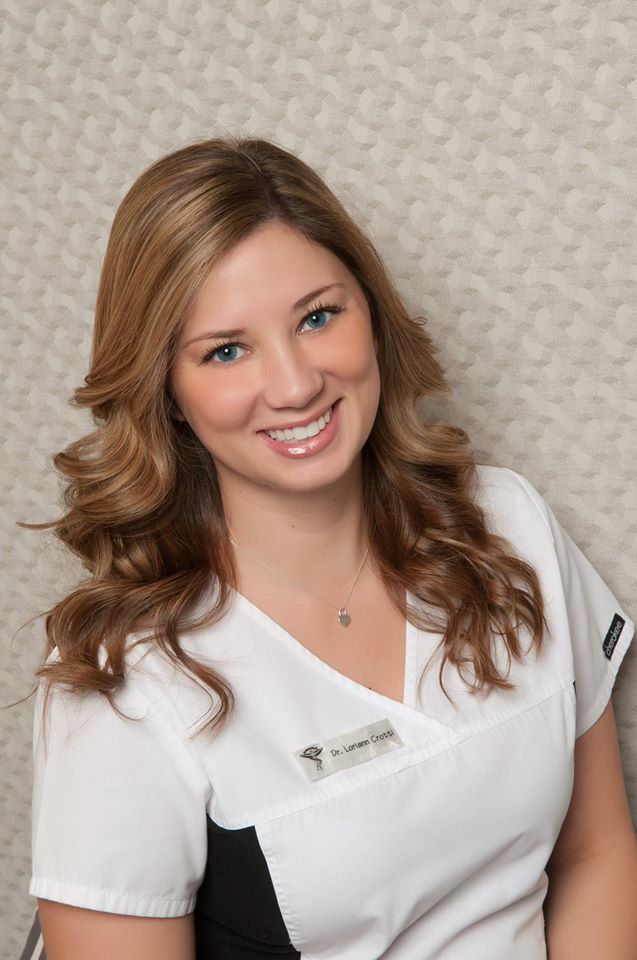 Meet The Doctor
Dr. Loriann Crotti grew up in northeast Pennsylvania and always knew she would end up back in her hometown area when she decided to open her practice. Although she had been a chiropractic patient her whole life, it wasn't until halfway through her undergraduate education that she decided to pursue chiropractic as a career.
After witnessing firsthand how much chiropractic care could help, she decided that this was exactly what she wanted to do for the rest of her life. Dr. Crotti graduated from Temple University in 2010 with her Bachelors of Science in Biology. She graduated with distinction after spending a year doing undergraduate research at Temple University Hospital's Neurovirology lab and having journal articles published on this research.
Dr. Crotti then attended graduate school at New York Chiropractic College in Seneca Falls, New York. During this time, she practiced chiropractic under multiple doctors in multiple clinics in New York, including the Veterans Affairs Medical Center, St. Joseph's Neighborhood Center, and Monroe Hospital. In her clinical experience, she performed examinations, diagnosed, and treated patients using adjustments, adjunctive procedures, patient education, and rehabilitation.
After being consecutively named to NYCC's Dean's List, she graduated with her Doctorate of Chiropractic in 2013 as a member of the Phi Chi Omega Honor Society and with an advanced certificate in Whole Foods Nutrition. Dr. Crotti is licensed by the National Board of Chiropractic Examiners, Parts I, II, III, IV, and Physiotherapy. She is a member of the Pennsylvania Chiropractic Association, National Business Association for Chiropractors, and the International Chiropractic Pediatric Association. She is Webster Technique Certified by the ICPA. She looks forward to meeting each and every patient that walks through the doors of her office and hopes that every patient sees and feels the benefits of chiropractic care.
What is Chiropractic?
Chiropractic is a health care profession that focuses on disorders of the musculoskeletal system and the nervous system, and the effects of these disorders on general health. We diagnose and treat these disorders to get you feeling your best. We usually treat using spinal adjustments, correcting skeletal muscle imbalances, and nutritional and lifestyle advice. Chiropractic is proven to be safe and effective for treating all age ranges, from infant to elderly
(Dr. Crotti adjusting her 6 month old son, Jax.)
The most common treatment from a chiropractor is an "adjustment"; the purpose of this is to restore joint mobility by manually applying a controlled force into joints that have become hypomobile – or restricted in their movement – as a result of a tissue injury. Tissue injury can be caused by a single traumatic event, such as improper lifting of a heavy object, or through repetitive stresses, such as sitting in a certain position with poor spinal posture for an extended period of time. In either case, injured tissues undergo physical and chemical changes that can cause inflammation, pain, and diminished function. Manipulation, or adjustment of the affected joint and tissues, restores mobility, thereby alleviating pain and muscle tightness, and allowing tissues to heal.